SENIOR MANAGEMENT TEAM
Paul Boucher, MBA, President & CEO
Paul Boucher is the President and Chief Executive Officer of Parion Sciences and responsible for leading our senior management team and organization as we continue to advance our innovative pipeline products. Mr. Boucher joined Parion in 2006 and previously served as President as well as Vice-President of Finance and Business where he led business development, operations, finance and alliance management.Mr. Boucher has over 15 years of strategic planning, financial operations, negotiations and corporate leadership experience. Prior to joining Parion, Paul served in a corporate account leadership role at Colliers-Seely and consulted with Fortune 500 companies on their corporate real estate strategy and transaction management. Prior to Colliers-Seely, Mr. Boucher held several leadership positions at Toyota Motor Company in the areas of finance, real estate, strategic planning, and marketing. Paul also held a strategic planning role at Bristol-Myers-Squibb.Mr. Boucher holds a B.S. in Civil Engineering from Rensselaer Polytechnic Institute and an M.B.A. from Kenan Flagler Business School. Mr. Boucher serves as a board member for the Carolina's Chapter of the Cystic Fibrosis Foundation and as an advisory board member for the Professional Science Masters Program at the University of North Carolina, Chapel Hill. He has served as a guest lecturer at The University of North Carolina.
Karl Donn PhD, VP Pulmonary Development
Karl Donn is currently Vice President, Respiratory R&D. He led the drug discovery program that resulted in the selection of P-1037 as a potent and durable epithelial sodium channel blocker for inhaled delivery to patients with cystic fibrosis, COPD and other respiratory diseases. He continues to lead the development of P-1037 through clinical trials. He also leads tPAD clinical development and led a variety of discovery and early development programs for at Parion. Karl has over 30 years of drug development experience in both small and large pharmaceutical companies. Prior to joining Parion, he was the VP, Global Project & Portfolio Management at GlaxoSmithKline where he developed and implemented an industry-leading R&D-wide project management organization that spanned all therapeutic areas at all R&D centers. He led several project teams, including Cialis®, Zomig® and Avodart®. Prior to his project leadership roles, Karl created and led the Clinical Pharmacokinetics / Pharmacodynamics department and provided PK/PD expertise to several projects including Zantac®, Ceftin®, Imitrex®, Ultiva®, Epivir®, Wellbutrin®, and Cerebyx®.Karl earned a BS in Pharmacy from SUNY at Buffalo, and a MS and PhD from UNC-Chapel Hill School of Pharmacy. He completed a residency in clinical pharmacy at Moses Cone Hospital and a Fellowship in Clinical Drug Research at Burroughs Wellcome Company. He serves on the National Industry Advisory Council for the State University of New York at Buffalo and was recognized by UNC-Chapel Hill School of Pharmacy with their distinguished alumnus award.
Jose Boyer PhD, VP Ophthalmology Development
Dr. Boyer has over 30 years of research and drug development experience in academia and the pharmaceutical industry. José Boyer has served as Vice President, Research and Ophthalmology Development since December, 2011. Dr. Boyer leads the development of P-321 Ophthalmic Solution for the treatment of Dry Eye Disease.  This program is in currently in clinical testing  in patients with dry eye disease.  Dr. Boyer joined Parion from an eleven-year tenure at Inspire Pharmaceuticals, where he held the positions of VP, Molecular Pharmacology and VP and Project Leader, of Inspire's Ophthalmology Programs.  At Inspire, Dr. Boyer led a research team and conducted preclinical research to support clinical development programs and marketing.  Dr. Boyer also led a cardiovascular program from the discovery and development of the lead compound through Phase 2 clinical trials, prior to focusing his effort on clinical ophthalmology programs on dry eye and blepharitis at Inspire.Prior to joining Inspire, Dr., Boyer was an Associate Professor at the Department of Pharmacology at the University of North Carolina at Chapel Hill, where he conducted NIH-funded research in receptor pharmacology and cell signaling.Dr. Boyer received MSc, and PhD degrees from the Universidad Nacional Autónoma de México (UNAM) and conducted post-doctoral research at the University of North Carolina.  Dr. Boyer has authored 19 patent applications and has published over 100 publications including peer-reviewed articles,  invited reviews, and book chapters.
Bill Thelin PhD, VP of Research
Dr. Thelin serves as the Vice President of Research, overseeing pre-clinical research at Parion. Bill has lead drug development activities including the selection of P-321 as the clinical candidate for dry eye disease, the development of Parion's mucolytic program, and the conduct of key pharmacology studies for the P-1037 pulmonary program. He has authored 15 funded grants in six therapeutic areas, totaling over $22M, from the National Institute of Health, North Carolina Biotechnology Center, and the State of North Carolina. This work culminated in Parion receiving the Tibbett's Award in 2014 as an innovative small business from the Small Business Association (SBA). Dr. Thelin is an inventor on multiple patents covering therapeutic areas including respiratory, ocular, and dermal diseases.Dr. Thelin is an expert in epithelial biology with a B.S. in Biochemistry from the University of Tennessee Knoxville, a Ph.D. in Cell Biology from UNC-Chapel Hill, and Post-Doctoral fellowship in respiratory biology from UNC-Chapel Hill. Bill was previously part of a founding receptor biology group at the Coca-Cola Company (Atlanta, GA). Dr. Thelin currently serves on the Advisory Committee to the UNC Chapel Hill ImPACT program, a federally funded internship program which provides biomedical graduate students with industry experience.
Brian Bray PhD, VP of Chemistry, Manufacturing and Control (CMC)
Brian Bray has over 25 years of experience in the development side of the pharmaceutical industry.  He joined Parion in 2015 as VP of CMC and will be responsible for drug substance, drug product and the associated regulatory documentation required to bring new chemical entities into and through clinical development.  Dr. Bray earned a Ph.D. in synthetic organic chemistry at the University of Washington.After postdoctoral research at Syntex, he joined GSK as a process chemist where he worked on the scale up of both small molecule and peptide therapeutics.  He left GSK to lead the CMC activities at Trimeris to progress a 36 amino acid antiretroviral peptide, T-20, from early phase 1 clinical development through an NDA and commercialization as Fuzeon(r).  For this work he received the ACS Southeastern Regional Industrial Innovation Award.  After Trimeris, Dr. Bray joined a small group of ex-Trimeris development scientists at Kainose Medicine to support, among others, a dry mouth program and an HIV compound.  Brian was responsible for CMC and clinical development activities at Kainose.    Dr. Bray served as a CMC consultant for Parion on the ENaC inhibitors P-321 and P-1037 prior to joining the company.   Dr. Bray also led formulation development at BDSI prior to joining Parion.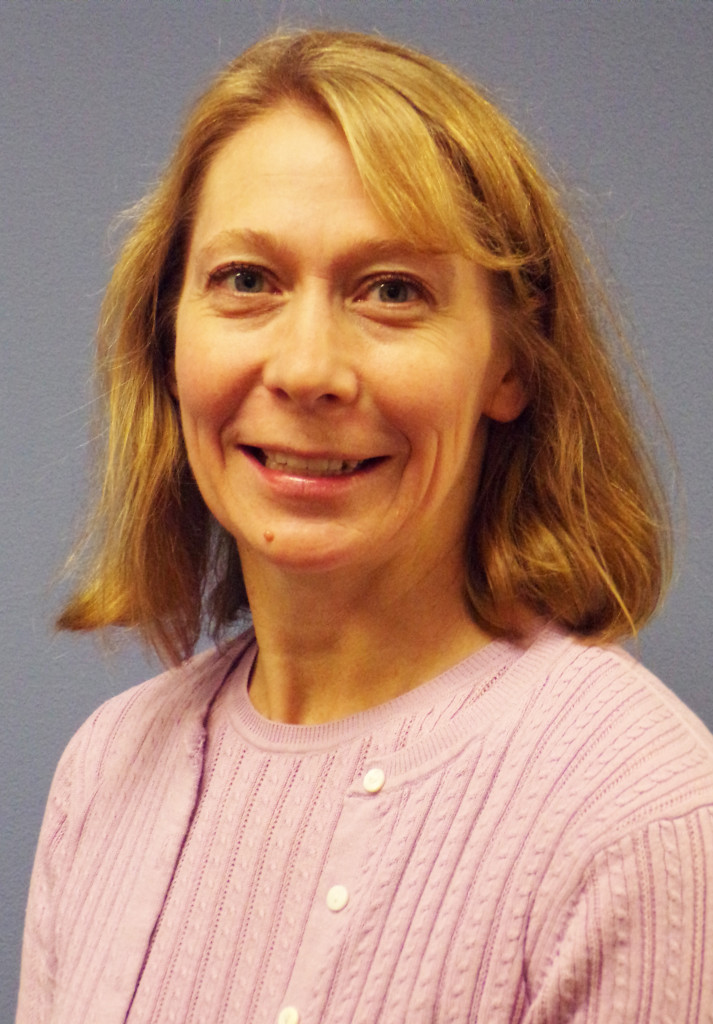 Anita Woodring, Vice President of Clinical & Regulatory Operations
Anita Woodring is the Vice President of Clinical and Regulatory Operations and is responsible for leading the clinical and regulatory operations for Parion's development stage programs. Anita joined Parion in 2014 and previously served as Executive Director of Clinical and Regulatory Operations. Anita came to Parion with over 20 years of experience in pharmaceutical development at RTI International, Gilead Sciences, Inspire Pharmaceuticals and GlaxoSmithKline. During this time, Anita's responsibilities have spanned clinical, regulatory and pharmacovigilance with a therapeutic concentration in respiratory, ophthalmic, anti-infectives and rare diseases. Anita has contributed to numerous INDs in multiple therapeutic areas as well as NDAs for 9 marketed products.

Ms. Woodring holds a BS in Medical Technology from the University of Akron, an MS in Pharmaceutical Administration from University of North Carolina at Chapel Hill and a Regulatory Affairs Certification (RAC).
Nina Church, Executive Director of Clinical Operations
Ms. Church joined Parion in 2015 and is currently the Clinical Operational Lead for Respiratory R & D.   She will lead the operational delivery of P-1037 global clinical trials in PCD, COPD, and other respiratory diseases.   Nina joined Parion after a 25 year tenure at GlaxoSmithKline.   She has extensive drug development experience in Phases IIB-IV (COPD, Asthma, CF, and Secondary Pulmonary Hypertension), with expertise in Clinical Development and Medical Affairs, protocol design and reporting of results, global clinical operations, strategic planning, business process improvement, CRO and vendor management, consolidation of processes and SOPs post mergers and acquisitions, personnel management and leadership.  Nina provided her operational expertise and scientific input across numerous Respiratory projects, including Ventolin(r), Serevent(r), Flovent(r), Advair(r), Flolan(r), Anoro(r), and Incruse(r).Ms. Church has co-authored and authored multiple scientific publications and posters.  Nina received B.S. degrees in Biology and Science Education as well as a Master of Science degree from North Carolina State University.